Do you still have trouble doing some wire connecting jobs? Find it hard to deal with? Don't worry, our durable, reliable, Waterproof Solder Wire Connectors will be here to make your work easy and well done!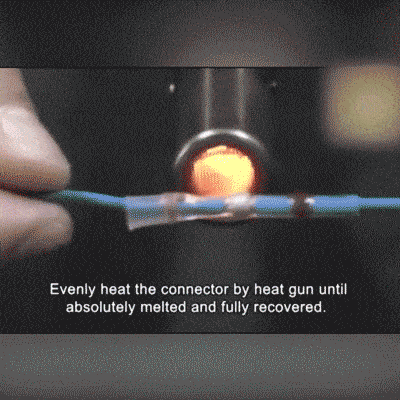 Repair And Protect Wires 

Easier And More Effectively

 With This Solder Wire Connector!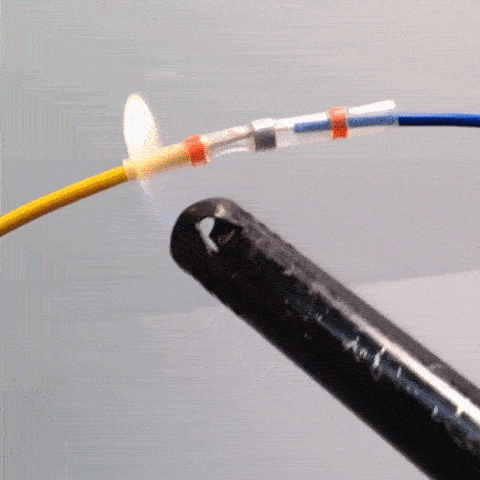 This connector works better, is easier to use, and lasts longer than electric tape. This waterproof connector set includes 4 sizes of wire connectors to fit most types of wiring. With its high durability, it can protect your wires from weather damages, force, and even pests.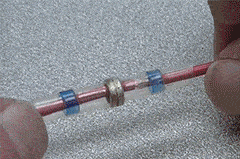 Product Features:
Wide Application - Can be ideal use in marine and automobile applications
Easy to Use - No need to crimp, just heat then complete. An easy one-step connection of wires, soldered, insulated, and sealed
Fantastic Design - Dual-walled design ensures a waterproof seal and prevents wire corrosion. Outside polyolefin tubing provides insulation and improves pullout strength; Hot melt adhesive & solder inside ensures wires are tightly connected and avoids wires slipping out of the terminal.

Convenient -

 Specific color for Specific size, easy to identify and pick up for use. The transparent sleeve provides precise inspection when strip and insert wires inside
How to Use:

Prepare wires
Select correct heat shrinkable butt connector
Strain the wires and fix them into the refluxed solder sleeve
Evenly heat the connector by heat gun until absolutely melted and fully recovered
Remove the connector from the heat gun and wait for it cooled

SPECIFICATIONS:
| | |
| --- | --- |
| Item Weight | 3.84 ounces |
| Product Dimensions | 5.3 x 4 x 1.2 inches |
PACKAGE INCLUDE:
White Connectors: Diameter 1.7 mm, able cross-section 0.25-0.34 mm² (A.W.G.:26-24);
Red Connectors: Diameter 2.7 mm, Cable cross-section 0.5-1.0 mm² (A.W.G.:22-18);
Blue Connectors: Diameter 4.5 mm, Cable cross-section 1.5-2.5 mm²(A.W.G.:16-14);
Yellow Connectors: Diameter 6.0 mm, Cable cross-section 4.0-6.0 mm²(A.W.G.:12-10).